Board of Trustees
The Board consists of six members, all Pepperell residents, who are elected for staggered terms of three years. The Trustees establish and oversee policy for the governing of the library. They receive no remuneration for their services.
The Board meets monthly on the 1st Wednesday at 7:00 pm in the Lyceum. Trustee meetings are open to the public.

Contact the Board: email hidden; JavaScript is required
Charles Burnham, Chair, term expires 2025
Carol Case, Vice Chair, term expires 2024
Fred Kobs, Member, term expires 2023
Bob Kowalski, Secretary, term expires 2023
Diane Murphy, Member, term expires 2024
Lyn Warwick, Member, term expires 2025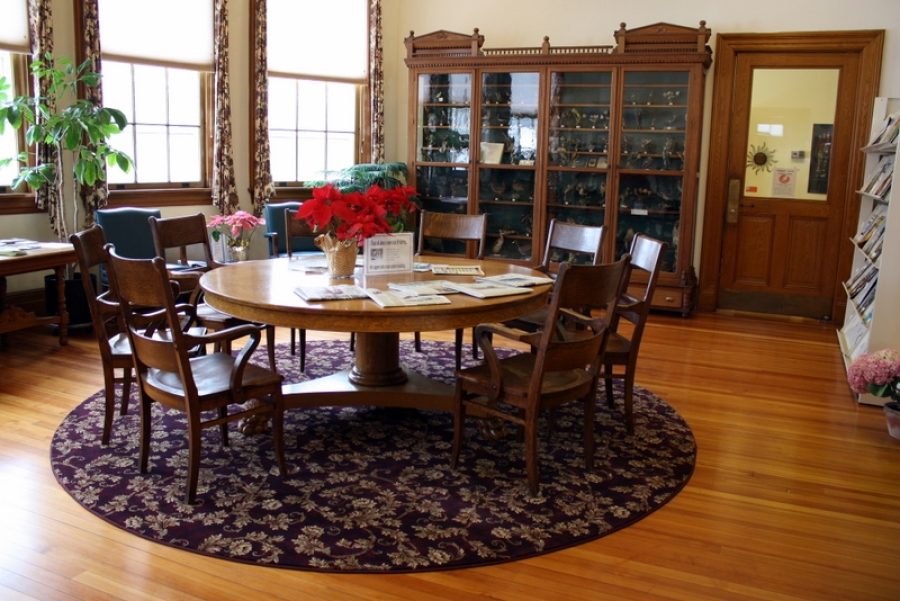 Amos Mahony - Trustee Emeritus, June 12, 1917 - October 5, 2013
Amos was the longest-serving library trustee in the state of Massachusetts. Watch an interview of Amos recorded for the Pepperell Living History Project.
Past meeting minutes