Merchandise
All merchandise can be purchased by cash or check at the Circulation Desk at the library. If you wish to pay by credit card or PayPal use this Online Form. Please note, there is a $15 minimum credit card purchase. Please print payment confirmation to bring to the library to pick up your order.
Wine and Pint Glasses
These stemless wine or pint glasses are perfect for entertaining. Each pictures an historic building drawn by a local artist and then printed on the glass. Wine glasses are available with the following designs: Lawrence Library, Covered Bridge, Train Depot, Shattuck School, Foster Street Fire Station, Dr. Davis Ice Cream (limited supply), Community Church, Memorial Gates, and the most recent GWOT Monument (image coming soon). Pint glasses are only available with the Library image.
Treat yourself or give as a gift!
*Not recommended for dishwasher use.
$8 each or 2 for $15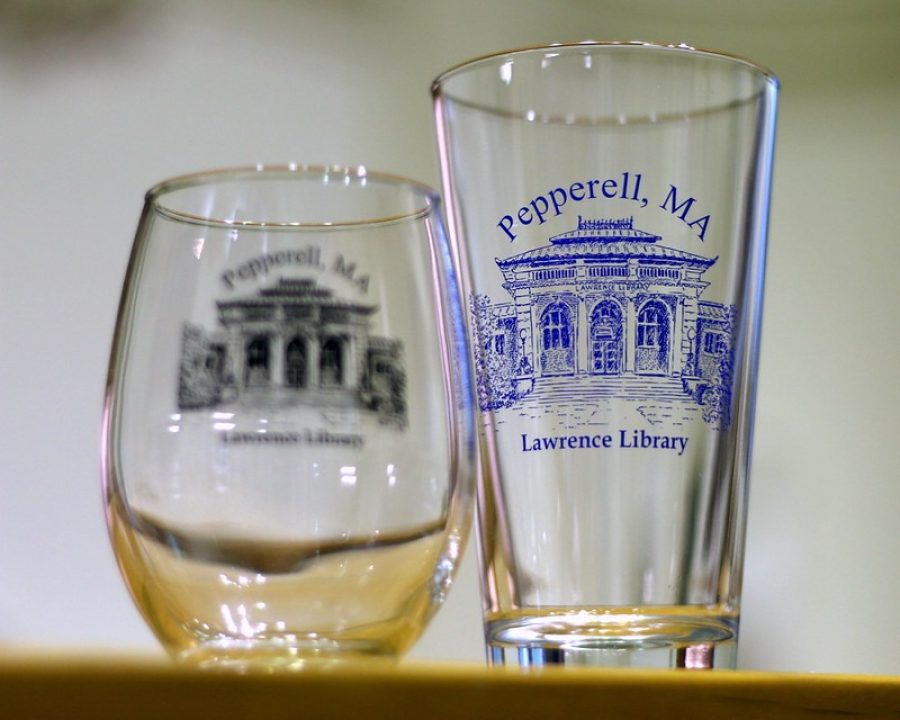 Window Clings and Magnets
Show your support by purchasing a Proud Supporter magnet or window cling for only $5 each.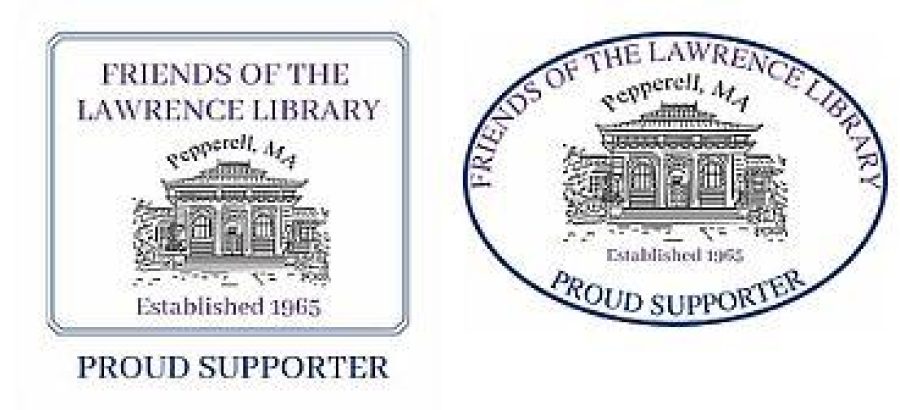 Book Bags
These new larger bags are a convenient way to transport your books from the library to home. The picture of the library was created by local artist, Nita Casey, from the Gingerbread Art Gallery. Don't miss out on these bags, only $15 each.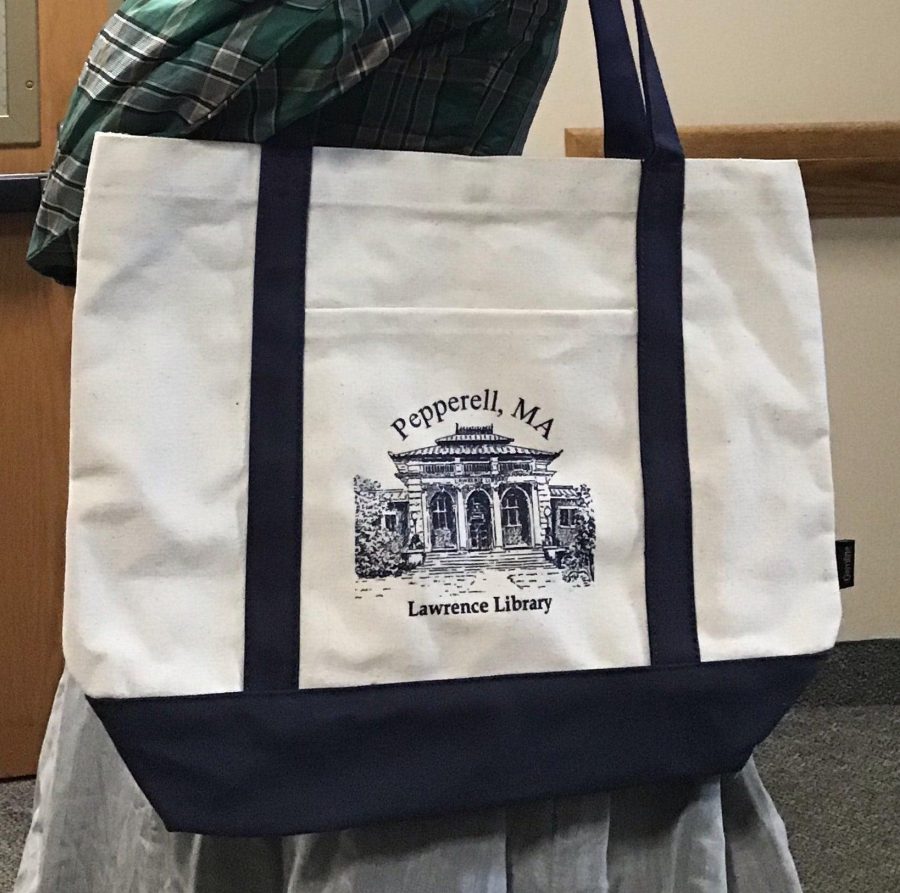 Holiday Cards
You have requested and we listened! We have Holiday cards featuring the holiday tree at the library photographed by Tina McEvoy, our Assistant Director. Cards are 4 1/2 " x 7" and are blank inside.
Sold in bundles of 10 for $15