Wine Tasting
September 26, 2022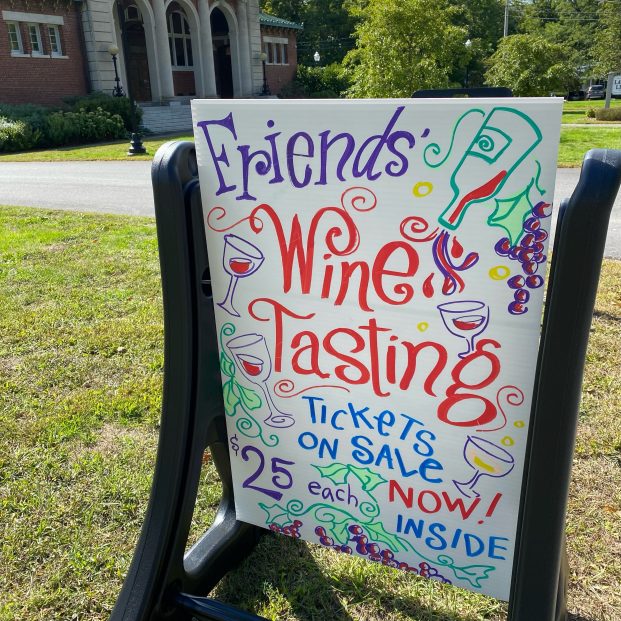 On October 15, from 6:30 PM - 9:30 PM, the Friends of the Library will be hosting their 12th Annual Wine Tasting at the Lawrence Library. After a two-year hiatus, we're excited for the return of this much-anticipated event.
A $25 ticket includes wine tastings, hors d'oeuvres, music, and a stemless wine glass imprinted with a new town image designed by a local artist. Come and enjoy an adult night out with wine, friends, and food in a relaxed atmosphere. Tickets are available to purchase at the Library or Pepperell Beverage with cash or checks (payable to Friends of the Lawrence Library or FLL). Credit cards will be accepted at the Library the night of the event.
Stop by the Library or Pepperell Beverage soon to buy your tickets!