Reading & Writing Programs!
August 31, 2022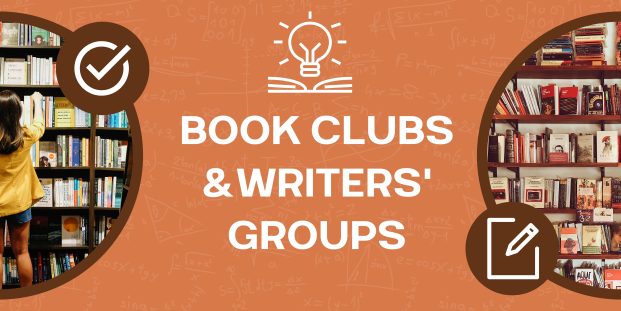 Historical Fiction Book Club
Love historical fiction? Join Sherrill each month for a casual, friendly discussion of this diverse genre! The club meets outside in the library's back garden on Thursday evenings. Registration is not required.


Monthly Book Group
The monthly book club reads titles from every genre. Bring your ideas and to-read lists! The meeting is held upstairs in the History Room on Thursday nights. All are welcome to attend!


Cookbook Club
Each month we will select a different cookbook to choose recipes from. Everyone will make one dish and bring it along to share. As we sample the food we will discuss the baking/cooking process. The club meets Tuesday evenings downstairs in the Meeting Room. Yum!


Adult Writers' Group Whether you are new to writing, getting back into it, or are a seasoned professional, the Lawrence Library Writers' Group provides the right amount of structure and constructive feedback to help develop your craft. This adult group will meet monthly to discuss and critique one another's work in a supportive and encouraging environment. All genres and skill levels are welcome.


Open Mic Night Musicians, singers, poets - share your talent! All are welcome. We have a cajon and a piano to play. It is hosted on the 3rd Friday of the month by guest emcees. Light refreshments will be provided. Come play, read, or listen!


Aspiring Authors Club This young writers' group is designed for 5th-8th graders. Aspiring Authors is a fun place to share your writing and create new works. We will hone our craft through writing prompts, activities, and peer editing. We will work towards creating our own e-zine! Snacks are provided. The club meets on the 1st and 3rd Mondays of the month. Please register.