October Book Displays!
October 8, 2022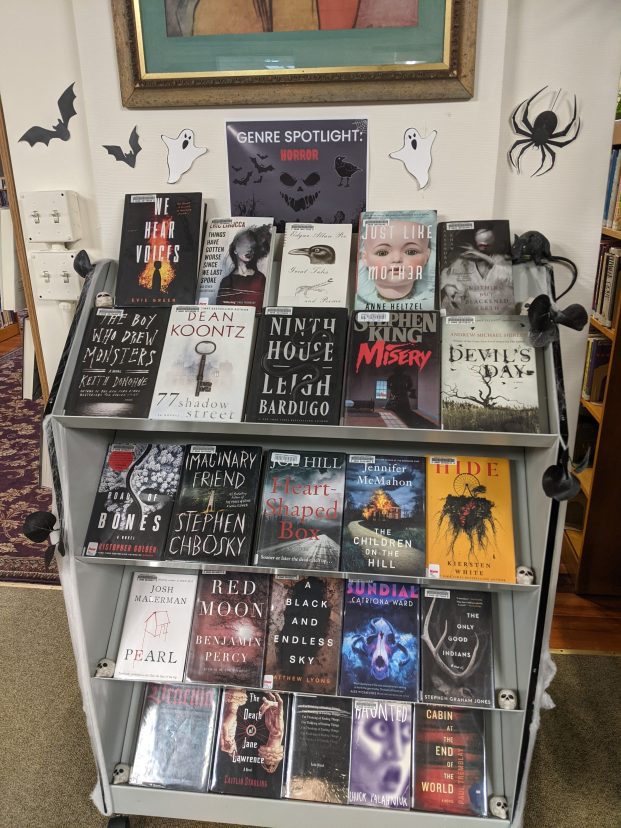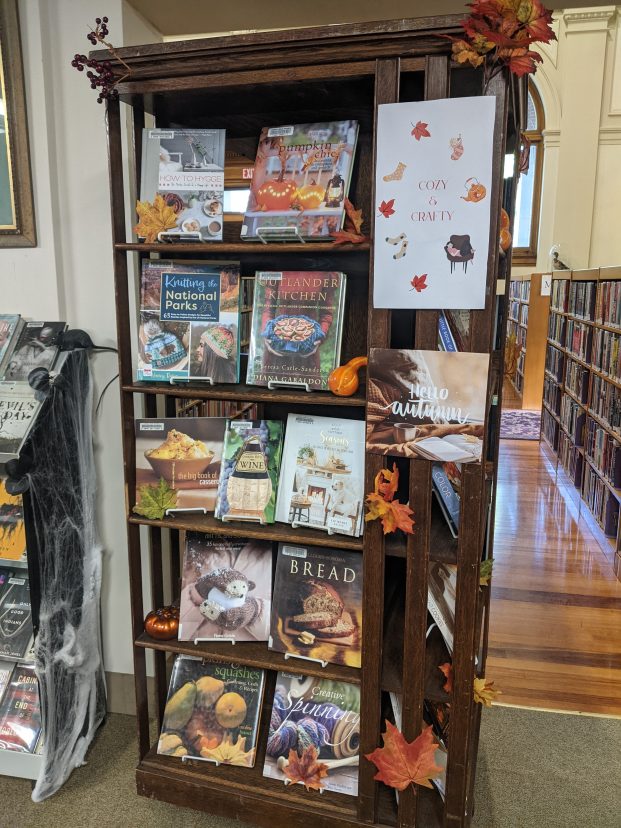 For fans of horror fiction, we have a great selection of creepy recommended reads upstairs on display in our Adult Fiction section. Prefer to look through the suggested titles online? Browse our list of horror fiction in the library's catalog where you can read descriptions and place holds. 
Not into horror? No problem! The library has plenty of feel-good fall picks too. Check out our Cozy & Crafty display, which features warm-weather, comfort food cookbooks, seasonal craft and decor books, and a selection of cozy, fall-themed mysteries. View the list here in our online catalog.
And of course, it wouldn't be October without Halloween movies! We have many classic horror movies and spooky TV shows on display downstairs by the circulation desk. Look through the list of DVDs and place your favorites on hold here. 
Last but not least, don't forget to visit our outdoor, self-guided "Not-so-spooky" trail and scavenger hunt next time you stop by! The trail is open from dawn until dusk.