Library Hours
Tuesday
10 - 9
Wednesday
10 - 9
Thursday
10 - 9
Friday
10 - 5
Saturday
10 - 2
Please go to
My Cancellations for weather-related library closings.
Home > In the Gallery
In the Gallery
~ Art Shows ~
NMRHS Art Show
May 3 - 30, 2017
Join us in the art gallery to see wonderful artwork from North Middlesex Regional High School students.
Showing now through May 30, 2017.
Come meet the talented artists on Wednesday, May 3 from 5-7 pm. Light refreshments will be served, sponsored by the Friends of the Library.
Sponsored by the Friends of Lawrence Library.
Upcoming 2017 Art Gallery Shows ~
Middle School Student Art Show ~ June 22 - August 18, 2017
Music Venues:
Live @ Lawrence Library
Open Mic Night ~ 2017
Open Mic wil resume in the fall on September 8th. We are now booking emcee's for September 8th, October 13th and November 10th! !
Upcoming Performers:
Live @ Lawrence Library is held in the smoke-free intimate environment of the Art Gallery. Fantastic acoustics draw musicians and listeners from throughout New England. Light refreshments and Starbucks coffee are provided by Friends of the Library. All library events are funded by the Friends of the Lawrence Library and are Free and open to the public.
Baza
~ An Evening of Blues
May 20 , 2017 at 7 pm
Winners of the 2017 Granite State Blues Award !

New Hampshire based Baza celebrates the tradition of the harmonica and guitar blues duo. Their shows are packed with a wide repertoire of songs, stories and folklore of Delta and Piedmont style blues and its players from the 1920s - 1940s.

They have performed at a variety of venues throughout the Northeast from radio stations, basements, backyard BBQs, house parties, bars, colleges, porches and concert stages.
Baza is Doug Philbrook, guitar, vocals and foot percussion with Geof "Goody" Goodell on harmonica and vocals.
Doug proudly plays National Reso-phonic guitars and employs a variety of blues tunings, picking and bottleneck styles. His vocal style has been described by Metronome Magazine as "emotive and powerful."
Baza Blues
Join us from 7-9 pm. This event will be held in the Art Gallery. and it is FREE and open to the public. Light refreshments will be served; sponsored the Friends of the Library. Coffee provided by Starbucks Coffee, Nashua, NH.
Past Performers:
If you missed this performance, you can now enjoy it from the comfort of your home by clicking on the band's name or by linking to Pepperell Community Media's Video on Demand (select Lawrence Library Events) http://pepperellchannel.org/VOD.html.
PHILEEP ~
February 11, 2017
Ivy Leaf ~
December 4, 2016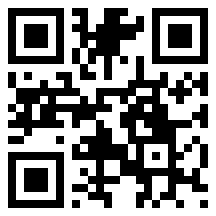 Music Links:
Area Open Mic Nights
Area Venues:
Miscellaneous: